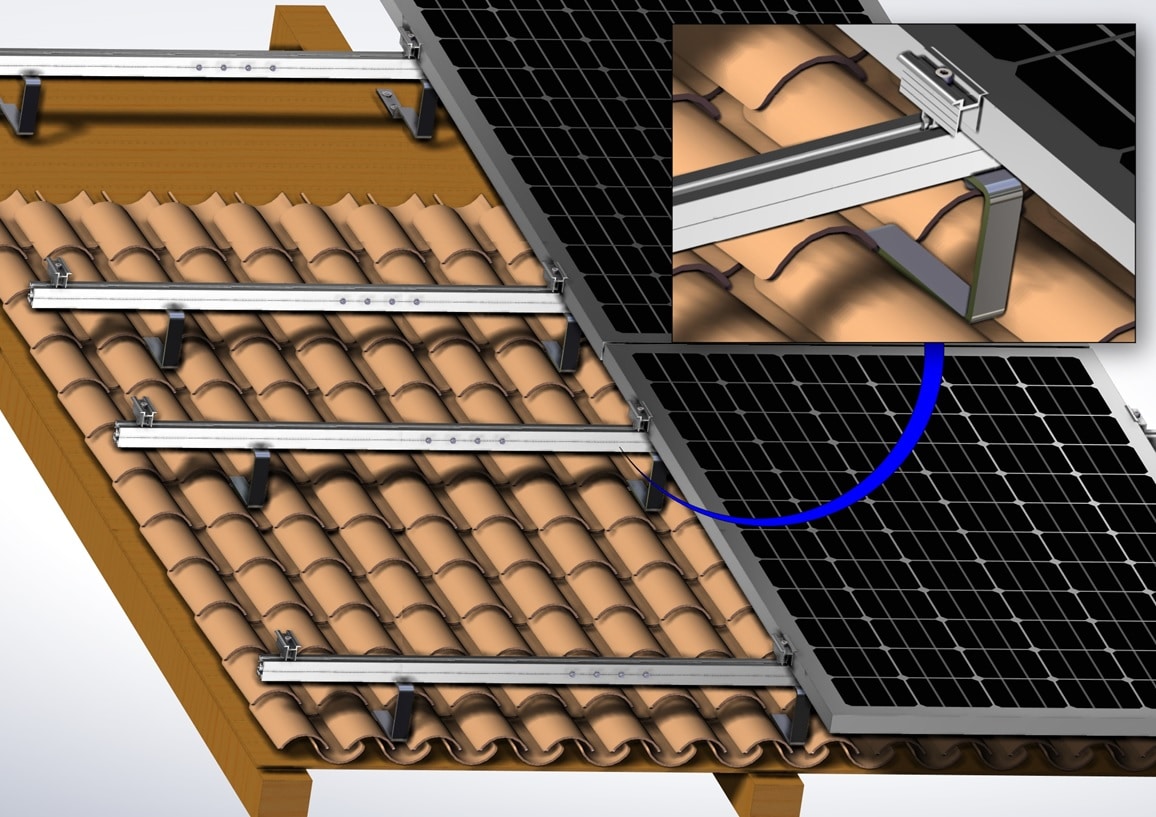 Our PV Structur Systems Are:
Quick-fixture hook profile system for Mediterranean style roof
The system is suitable for all Mediterranean roofs with mounting on wooden or concrete under construction. It gives great positioning flexibility of the panels, because layout depends only on the positions of the hooks and "Click" system clamps. The main advantages are a small number of parts and very efficient cooling. The construction is wind and snow resistant.
Main components:
Technical data: