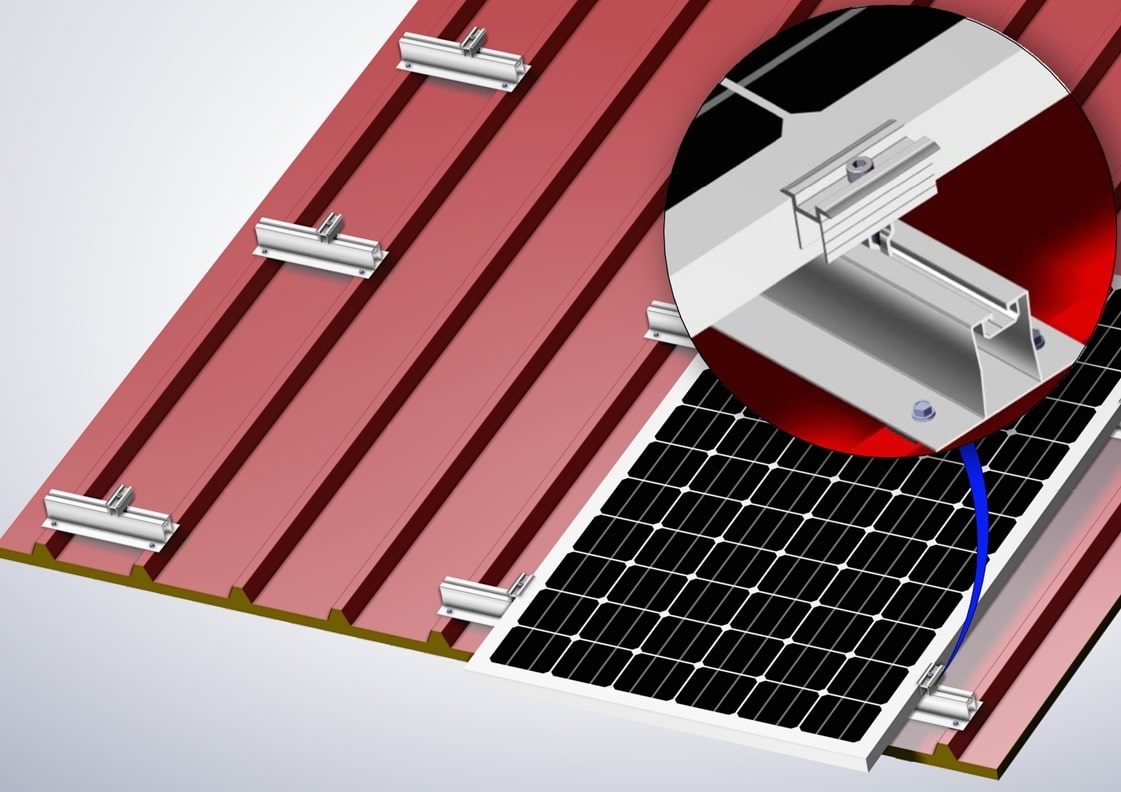 Our PV Structur Systems Are:
Quick-fixture panel system for trapezoidal roofs
The system is suitable for all types of roofs with trapezoidal sheet. The system is allows great positioning flexibility and mounting of the panels horizontally or vertically. Adaquete distance between the roof and panels gives the system efficient cooling, which enhances the panel efficiency. Few components and the simple "Click" system make the system very simple and fast to mount.
Main components:
Technical data: